CURRENT EVENTS

Rand Paul introduces bill to transfer aid meant for the Terrorist Supporting Pakistan to the Highway Fund.

Obama 'Secret Society' Meeting Exposed: Obama officiated at a wedding in DC Sunday, surprising guests, using it as cover to meet with also-attendees Rice, Clapper, and an entire cast of co-conspirators. #RunObamaRun Credit: @eyez4eyez1 http://www.kansascity.com/news/nation-world/article196359229.html …

Wedding guests are flabbergasted by a surprise officiant: Barack Obama

Only close family members knew that Dana Remus and Brett Holmgren had a pretty big surprise waiting for them at their wedding in Washington, D.C. over the weekend.

kansascity.com
Maybe, just maybe, the Secret Service agents gave it away?
Dana Remus and Brett Holmgren sprang a surprise on their wedding guests Sunday in Washington, D.C. Only close family members knew that someone who was an "important part" of the couple's life — and an important person, to boot — was the officiant.
It was former President Barack Obama.
"Former President Barack Obama Just Officiated a Wedding That's Officially Cooler Than Yours," proclaimed a headline in Brides magazine.
Flu season HOAX?? The Math does not add up.
So I have been following this flu season very closely as I keep hearing about how it is one of the worst in history, and they are desperately trying to put together a new vaccine for the masses.
then I read this…
The hospitalization rate is currently at 31.5 people per 100,000 U.S. residents.
http://time.com/5112677/flu-death-count-2018/
okay, so that would mean out of all 350 million Americans just about 110250 will end up in hospital.
Only about 10% – 15% of those cases will be fatal, so on the high end 16 – 17K will die of flu and flu related causes.
Sounds like a lot of people, however a typical flu season will claim 20 – 30K on average.
So WTF? They are saying how bad the season is on every news outlet available, WORLD WIDE. They are frantically trying to get this new vaccine together to get it out to the masses. People are scared. However, the season is actually not all that bad according to their (CDC) own numbers
So…can I interest you in a NEW AND IMPROVED SUPER FLU SHOT???
They do a decent job of getting all their ducks in a row, but there are still some of us out here that don't go with their flow.
I was never going to get any flu shot, never have. However, I was watching what was being said about the this flu season and thought it could be "the ONE", until more and more number were released and it just did not add up.
Flu vaccines causing flu OUTBREAKS across America
The flu vaccine is partially to BLAME for the flu outbreak that's now reportedly killing 100 people a day across America.
The United States Is Already In A Civil Emergency Triggered By Deep State Globalists
Alex Jones breaks down how the United States is already in a state of civil emergency, triggered by the Anti-Trump deep state.
Dead On Arrival: Sanders Drops The Hammer On Graham, Durbin, And Flake…
'Dead On Arrival': Sarah Sanders Lowers The Boom On Durbin-Graham Immigration Bill…
60 seconds of Sarah delivering justice to amnesty lovers Flake, Durbin, and Graham…
11 responses to Dead On Arrival: Sanders Drops The Hammer On Graham, Durbin, And Flake…



Perry Como January 23rd, 2018 at 7:09 pm

I used to like Graham even though he attended the Cooper-Lemon school of dieting on tubesteak.

But he's becoming more and more to the left and REALLY blowing his integrity.




Toby Keith January 25th, 2018 at 8:36 pm

Graham is a psycho warmongering tool of the Jew machine since getting caught with little boys in a Mossad honey trap. He'll hang, alongside lifelong Jew tool McCain.




Inger Phanortner January 23rd, 2018 at 9:01 pm

No to Drainers….period. At the best a card that allows them to be a quest worker. Renewed every 5 years
No voting rights. No government assistance. No chain migration and no lottery. You break the law you are automatically deported including voting or fake IDs




Hm January 24th, 2018 at 7:25 am

That reminds me – years ago I read a transcript of a bankruptcy case where the judge clearly saw the illegal had used more than one fake SSN, obtained fake credit cards, ran up debt and was declaring bankruptcy, but she was so helpful to the illegal and showed no sign of being shocked at all the illegality or even saying she had a duty to report it as an officer of the court. Just amazing.




Ned January 23rd, 2018 at 9:57 pm

No amnesty. Real Americans will drive the invaders out by force if they let them in.




Publius January 24th, 2018 at 12:37 am

What is E-verify, chopped liver? Cut their motivation to come here, and the wall won't have to be as high.




Bob Wilson January 24th, 2018 at 6:09 am

Odd, isn't it. Try to buy a gun through a FFD and they run a background check. Ineligible? You don't get the gun. But E-Verify? No such problem apparently.




Ramp January 24th, 2018 at 6:57 am

Go Sarah, great job! Love ya.




Paul January 24th, 2018 at 8:56 am

Remember, it was Americans who voted repeatedly for this guy. They voted against their own self interests and the interests of other Americans to young to vote. They are part of the lying, murder, and theft of our country.
Go talk to them and make sure they know what a rat Lindsey is.




bobdog January 24th, 2018 at 10:12 am

I like that lady a little more every time she holds a press conference.




john January 24th, 2018 at 5:13 pm

Memo to President Obama/ Hillary and their respective political appointees who still remain…
(CNN)Hillary Clinton had no plan to make news — let alone go after the Democratic National Committee.
But then she found herself face to face with veteran tech journalists Kara Swisher and Walt Mossberg at the Recode conference in California. Anxiety about social media and the spread of "fake news" was in the air. When Mossberg lamented that Democrats had fallen "way behind" Republicans on the technology front, Clinton let loose.
"I get the nomination. So I'm now the nominee of the Democratic Party. I inherit nothing from the Democratic Party," Clinton said Wednesday. "I mean, it was bankrupt, it was on the verge of insolvency, its data was mediocre to poor, nonexistent, wrong. I had to inject money into it."
Since reemerging in public after her defeat in November, Clinton has leveled sharp criticism at a host of targets she blames for President Donald Trump's victory, including Russia, former FBI Director James Comey and major news organizations like the New York Times.
But her stunning rebuke this week of the DNC surprised and 
unsettled even her allies and former aides
, who are fretting in private — and some in public — that Clinton is at risk of alienating Democrats who supported her loyally.
Clinton associates say that she is unlikely to make a habit of criticizing her own party's institutions, describing her comments at the Recode interview as a one-off event — and a unique confluence of her frustrations and a digital-savvy audience eager to hear them.
But her allies also acknowledge that Clinton's grievances about the DNC are real and also note that she had lamented well before Election Day that the Democratic Party's infrastructure did not serve her well.
Clinton has been mulling over the reasons that led to her unexpected defeat on November 8. As she has acknowledged in public, Clinton has mentally separated out those reasons into two categories: those that could have been corrected and others that were simply out of her control.
Russia's meddling in the election, the Wikileaks hacks, the coverage of her private email server and even Comey's actions fall in the latter column.
But Clinton believed during the campaign and maintains to this day that her party's data operation was utterly inadequate, hurt her candidacy and was entirely fixable.
The DNC issue has "been on her mind since before Election Day," a Clinton associate told CNN.
"These were all things that affected the election and that we can solve going forward," the associate added. "This was newsy because it was talking about a specific political organization within her party, but it wasn't out of line with the other hard truths that she's been talking about."
All about Comey
But overwhelmingly, Clinton is focused on Russian interference in the election along with Comey's public statements about the investigation into her private email server as chief reasons for her defeat.
She has been increasingly explicit in alleging mischief on the part of the Russians and the Trump campaign, frequently pointing her finger directly at Trump himself. Amid an escalating federal investigation into individuals in the Trump orbit, Clinton has sharpened those allegations in public appearances, seeming to grow more confident that she will be vindicated by facts.
Clinton has said that if the election had been on October 27 — the day before Comey sent a letter to members of Congress about her use of an email server — she would have won the election. In her interview at the Recode conference Wednesday, she went as far as to say that she believes American supporters of Trump colluded with the Russians.
"She clearly feels and many of us feel that the election was stolen from her. It's undisputed how close the margin was in the three states that made the difference," said Terry Shumaker, a longtime Clinton friend and former U.S. ambassador to Trinidad. "Am I angry? Yes. Do I assume she is? Yes."
One former Clinton adviser who has been in touch with her since Election Day was blunt in their assessment of Clinton's recent venting about the circumstances surrounding her defeat.
This person was deeply bothered by 
Clinton's assertion on Wednesday
 in which she said "I take responsibility for every decision I make — but that's not why I lost," and said it reflected the fact that Clinton remains "focused on her legacy."
"I think this time around, the confluence of the Russia hacking and that they tried to sway the election Trump's way… and the Comey thing gave her back-up to say, 'Hey, this wasn't my fault,'" the ex-adviser said. "She doesn't want to be the person that lost Donald Trump. It's one thing to lose to Barack Obama. It's entirely a different thing to lose to Donald Trump."
Belay that order: Intel says you should NOT install its Meltdown firmware fixes
The Warning, which encompasses just about every Intel processor out there, from all PC manufacturers, takes effect immediately. And there's no indication when it will get fixed.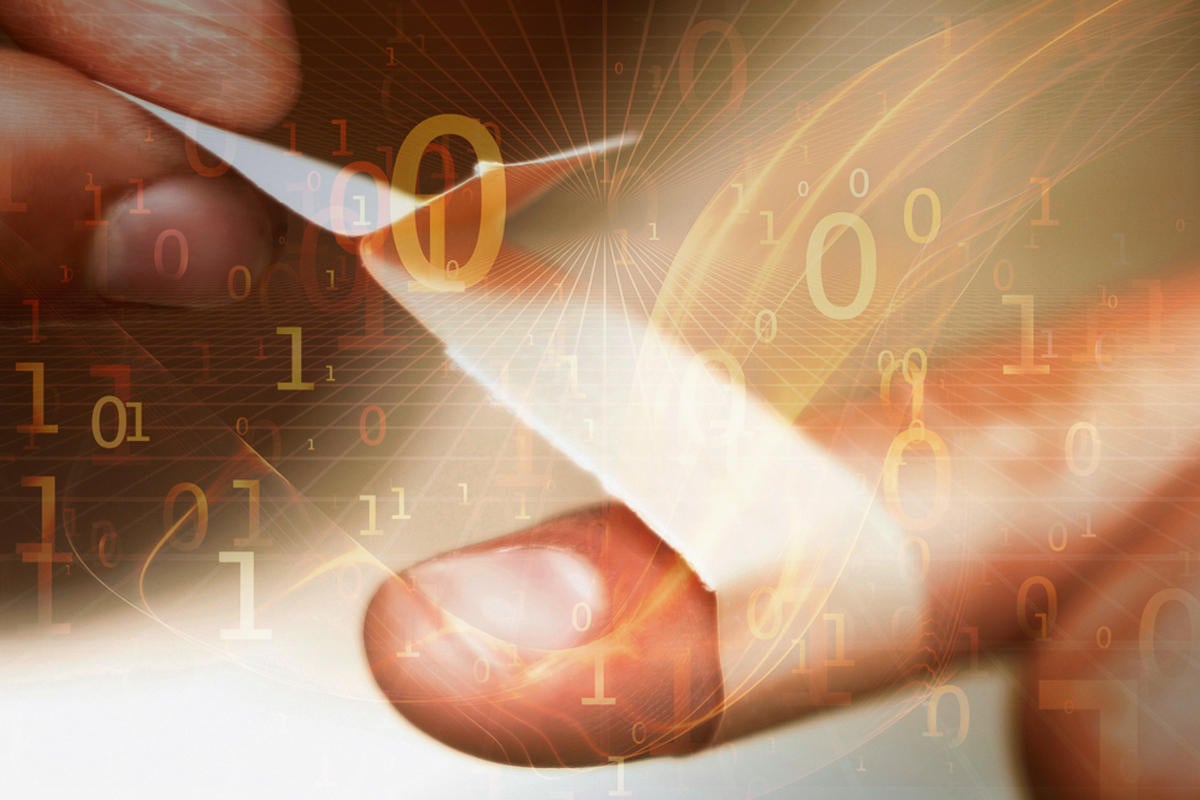 You know how you're supposed to flash the BIOS or update the UEFI on all of your Intel machines, to guard against Meltdown/Spectre? Well, belay that order, private! Intel just announced that you need to hold off on all of its new patches. No, you can't uninstall them. To use the technical term, if you ran out and applied your Intel PC's latest firmware patch, you're hosed.
In what appears to be a catastrophic curtain call to the "oops" moment that I discussed 10 days ago, it now seems that the bright, new firmware versions — which Intel has had six months to patch — have a nasty habit of causing "higher system reboots."
According to Executive Vice President Navin Shenoy, on the Intel Newsroom site, the current advice is:
We recommend that OEMs, cloud service providers, system manufacturers, software vendors and end users stop deployment of current versions, as they may introduce higher than expected reboots and other unpredictable system behavior.
And that covers just about everybody in the sentient non-ARM universe.
While the affected products site doesn't list individual chips, the breadth of the recall is breathtaking — second-, third-, fourth-, fifth-, sixth-, seventh- and eighth-generation Core processors, Xeon, Atom, and lesser Core i3, i5 and i7 processors — they're all in the bin.
Meltdown/Spectre firmware updates from HP, Lenovo and Dell are worthless
By implication, that means the Meltdown/Spectre firmware updates you've installed from Lenovo or HP or Dell are officially trash. They'll make your system unstable.
No official word from Microsoft, but it seems highly likely that the Surface firmware updates from Jan. 10 ("Surface – Firmware – 108.1926.769.0" and "233.1903.770.0," among many others) are similarly afflicted. If you have Automatic Update turned on, you probably already have the buggy firmware, since Surface firmware patches get distributed through Windows Update.
If it makes you feel any better, yesterday Linus Torvalds launched another one of his trademarked broadsides, saying that from a Linux perspective, the Intel patches:
do literally insane things. … I really don't want to see these garbage patches just mindlessly sent out. … I think we need something better than this garbage.
What can you do about it? Not much. Except to realize that not one single Meltdown- or Spectre-based piece of malware is in circulation.
Moral of the story: It pays to hold off on firmware patches, too.
Intel support group meeting currently in session on the AskWoody Lounge.
Police tase & assault handicapped veteran, arrest him for half a gram of cannabis
Disturbing body camera footage has just been released that shows a handicapped man being tased and manhandled by police officers for the heinous crime of flexing his rights.
Corey Bracken, 38, was trying to eat his lunch in his van outside a convenience store when officers approached him and demanded that he exit his vehicle. Bracken, aware of his rights and his need to protect himself against unlawful prosecution, began recording the incident.
Bracken rightfully asked for the officer's supervisor to come to the scene. He told officer Chris McGauley he was not going to exit his vehicle and was just trying to eat his lunch.
Other officers arrived on the scene, but instead of protecting Bracken's Fourth and Fourteenth Amendment rights to unreasonable searches and seizures, they joined in on the abuse. After a bit of back and forth bantering, one officer attempted to take Bracken's phone from his hands. Citizens have the right to film all police encounters but the officer apparently wanted to take that right away from Bracken.
Possibly realizing he was about to be jerked out of the van, the handicapped man reached for his walking cane. That action angered the officers who claimed they were fearful he was reaching for a gun. From the intensity in their voices and their screams to stop "reaching" for his cane, the officers escalated their use of force.
McGualey grabbed his arm and nearly broke it by bending it back against the van. The other officer, Less Harris, possibly realized Bracken was reaching for his cane and simply yelled for him to get out. Even though McGauley was ordering Harris to tase him, he did not. McGualey then stepped in and tased Bracken who still had not been informed as to what crime they suspected him of having committed.
The painful tasing forced the man to give up. He was then pulled out of the van and forced to lay on the ground without his cane and his apparent ability to stand. In a TFTP exclusive, Bracken explained that the officers did not charge him with any illegal activity and the prosecutors will not press charges against him.
When Pence says: 'We stand with Israel. Your cause is our cause, your fight is our fight', it's clear America is only interested in offering Israel blind political support and abandoning the Palestinians. Real peace must now mean circumventing the U.S. administration.
Image by Carlos Latuff
Mike Pence Just Confirmed America's Exit From the Mideast Peace Process
By Sam Bahour
*
U.S. Vice President Pence couldn't have said it more clearly.
"I am here to convey one simple message. America stands with Israel. We stand with Israel because your cause is our cause, your values are our values, and your fight is our fight," he said Monday in Israel's Knesset.
He doubled down on the Trump administration's plan to move its embassy to Jerusalem, and repeated, mantra-like, the claim that the U.S. decision to recognize Jerusalem as Israel's capital was justified as "fact". The word "Palestinian" was barely mentioned, and "Palestine" – not at all.
Pence also said the U.S. would support a two-state solution, but only if both sides support it – echoing Trump's comments at his Jerusalem announcement. The meaning? The U.S. is abandoning the two-state solution. A sovereign Palestinian state is no longer a necessary and critical aim of U.S. foreign policy.
Donald Trump, it appears, will do nothing to stop or rebuke Israel's accelerated settlement building, or its retroactive licensing of outposts built on private Palestinian land, having watered-down the tired-old U.S. rhetoric of "settlements are an obstacle to peace" to settlements "may not be helpful" to peace. So their construction will continue, indefinitely.
Israel's settlement enterprise has bought, and the U.S. willingly sold, time and space to further entrench itself, thereby making the realization of a two-state solution increasingly impossible.
In light of this reality, the international community must now recognize that "the U.S. leads" approach to resolving the Israeli-Palestinian conflict is doomed to failure. There now appears no doubt that the elusive peace will not happen anytime during Trump's presidency. It is blindingly clear – in light of two decades of failed negotiations under U.S. auspices – that  American leadership in this conflict resolution efforts is pointless and counter-productive.
If the international community's policy is to achieve two states for two peoples, it will have to pursue an independent policy position that circumvents the Americans. The international community's political influence in this arena has long been negligible, given the U.S. monopoly over the peace process. Now, it's time for them to step up.
The international community has relied on the wrong leadership for too long. This tragic, historic mistake has not only cost international community taxpayers billions, but has also led to a reality that is the diametric opposite of what global policy-makers intended.
After 24 years, reliance on American "leadership" has led to the creation of numerous Palestinian Bantustans, surrounded by an occupying military power that continues to occupy with impunity, bankrolled by European taxpayers: the EU and its member states are by far the largest donors to the Palestinians.
Israel – delighted that another party is willing to subsidize its military occupation – continues to expand and consolidate its settlement enterprise, with the support of large sections of the American public and government.
Historically, the U.S. and EU have shared a common objective of resolving the Israeli-Palestinian conflict through the framework of a two-state solution. But just as Trump occupies the White House, and Republicans now control all three branches of U.S. government, there's been a significant shift to the right in the GOP's policy to Israel-Palestine.
By contrast, Europeans have moved towards recognition of the State of Palestine. Sweden's recognition is now official while parliaments in the United Kingdom, Ireland, Spain, France, Luxembourg, along with the European Parliament, have all approved recognition. Following Trump's Jerusalem declaration, all indications are that more countries will move to recognize Palestine in order to safeguard the two-state solution.
America supports Israel's occupation. Europe inadvertently subsidizes that occupation.
The Trump administration will do little to antagonize its own party or risk the wrath of Israel's influential pro-settlement lobby in the U.S. Trump will continue to advocate a hands-off, "it's up to the two parties to decide" approach. As a result, Israel, which has all the power, has little incentive to concede, while the Palestinians, who have no power, and are supposedly "protected" under international law, are left to their own despair.
America is part of the problem
Israeli intransigence and blatant violation of international law is fuelled by its belief that, no matter what its does, the U.S. will always insulate it from meaningful rebuke. Palestinian desperation is driven by a conviction that America's overwhelming support to Israel makes negotiations pointless, as Israel has little incentive to concede when it receives so much money, weapons and blind political support.
So what can the international community do more than vote against Trump's statement in the various chambers of the United Nations? The international community can roll up its sleeves, play power politics, and take on the occupier, without waiting for American leadership to produce results.
If the experiences of Bosnia, Kosovo, East Timor and South Africa are anything to go by, an occupier or an apartheid regime will only change its ways with a nuanced combination of sanctions, international isolation and, as a last resort, military force.
The international community must rise to the occasion and demonstrate to its constituents that Europe is squandering its money and credibility by indulging in American charades of impartiality. It is clear that America has no moral or political qualms with Israel remaining an occupying force.
Once the international community finally acknowledges this reality and moves on, it will find the strength and legitimacy to propose policies of its own, in line with its international law, the UN Charter and its own moral standards.